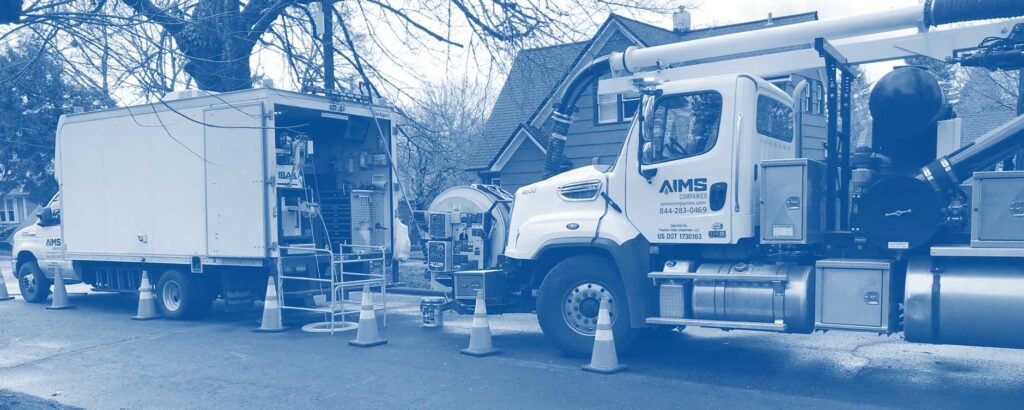 Most of the larger national pipe cleaning and inspection companies have been around for many decades. AIMS Companies bucks that trend. It began as PVIC in 2005, making it a relatively young company in comparison. Since then, AIMS has rewritten the book on sustainable growth in the industry and has become a fierce leader. Headquartered in Scottsdale, AZ, the company has grown exponentially over the past 17 years. It has amassed a large fleet of top-of-the-line equipment and invested millions of dollars in machines, vehicles, and software systems necessary to provide best-in-class industrial and municipal cleaning services.
While much of its growth has been organic, there have been some acquisitions through the years. One of those key acquisitions occurred in 2014 when AIMS acquired CleanServe Inc., a pipe cleaning and inspection service company headquartered in Pearland, Texas. CleanServe began in the early 2000s in the Houston Metro area, cleaning and inspecting large diameter sanitary sewer and storm drain systems. CleanServe started with a single jet/vac truck and only a few employees. By the time they became part of AIMS Companies in 2014, they had grown to over 60 employees with numerous jet/vac trucks, CCTV inspection vans, lateral launch vans, hydro-excavators, bucket machines, traffic control devices, and more.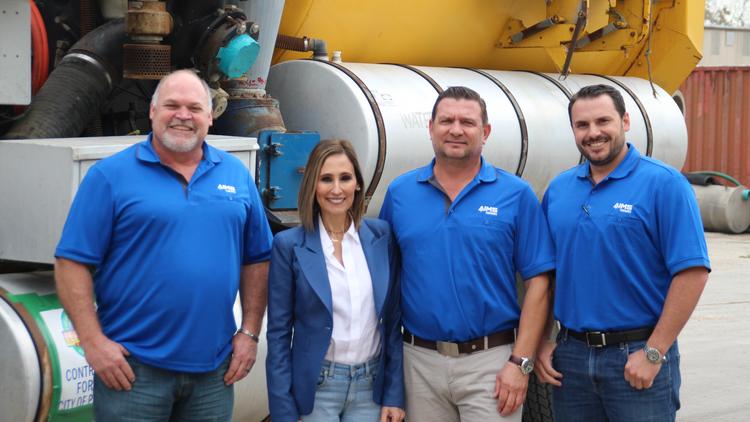 "We are a full-service provider of SSES services, using a combination of traditional methods and the latest high-level technologies available. We stay abreast of developing industry trends and, through either acquisitions or strategic partnerships, bring those services to our clients," said South Region, Vice President Kent Ford.
One of the core values of AIMS is maintaining relationships with its equipment suppliers to create a mutually beneficial communication system. Strong communication allows AIMS to keep up with industry trends and the latest updates. Constructive and real-life, experience-based feedback from suppliers is a valuable asset in developing upgrades and technological advances to improve the function and safety of equipment.
PARTNERSHIPS FOR THE WIN
When faced with choosing a single pipe inspection software to streamline their workforce for CCTV trucks in the South Region, AIMS reviewed multiple options and suppliers. They had specific needs, and it would take a unique software to fulfill them. Ultimately, AIMS chose ITpipes.
With their current mix of CCTV equipment, AIMS knew the software they chose would have to be hardware-agnostic. Not only would it need to operate with their existing CCTV equipment, but it would also need to work with other major CCTV equipment manufacturers. This capability would allow AIMS to keep its options open as the company grew and expanded into new sectors.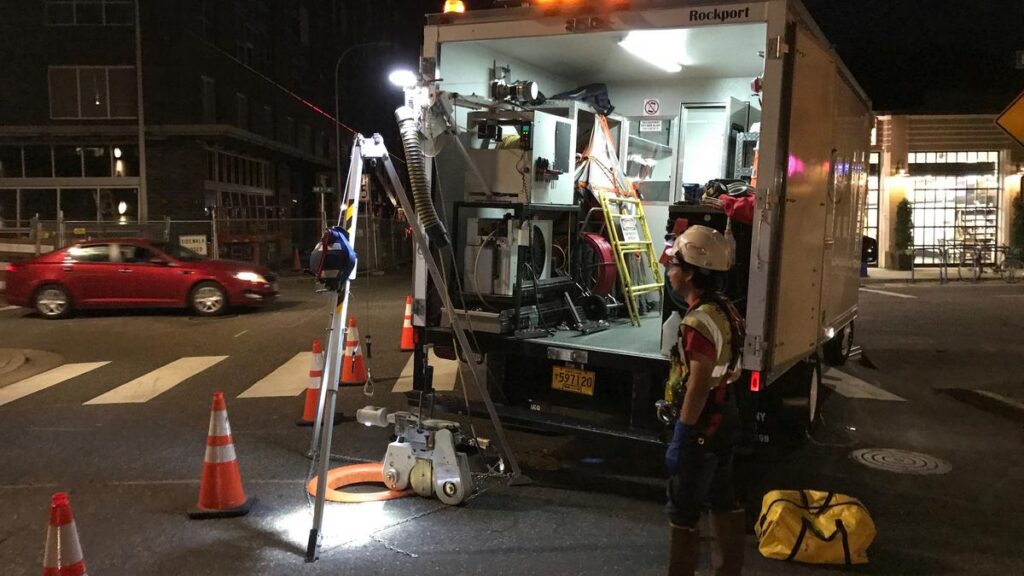 "Contractor competition is tough, and margins are slim on some of these projects," adds Shane Mounger, AIMS Houston Branch Manager. "It doesn't take much for a project to slip behind schedule, eroding profits. In analyzing our workflow, we determined that the biggest barrier to moving operators to where they were needed was different software. Having one standard software (ITpipes) that works on all our CCTV equipment, no matter the manufacturer or age, removed that barrier, allowing us to be more efficient and keep our inspection projects on track," says Mounger.
In addition, AIMS needed software that was easy to operate. With over 30 trucks operating out of the Houston branch, and several big clean-and-inspect contracts, their crew size is large and continues to expand each year. Turnover at AIMS is much lower than the industry average, but being able to streamline new employee training would be a huge advantage.
"We've found that ITpipes is easy to operate and intuitive to learn. With the weekly online training, there's never a shortage of learning opportunities," says Kent Ford, AIMS South Region VP
While versatility and ease of operation were important to AIMS, customer support was paramount. AIMS South Region knew they needed software from a vendor that would work with them in the same way they work with their clients. This included offering specially configured templates for specific cities and top-notch technical support.
"ITpipes understands contractors. They know that for us, 'time is money,''" says Shane Willis, AIMS South Region Data Manager. "We don't have many issues with ITpipes, but when something comes up, we know we can call or virtual chat and get an immediate resolution to our issue, allowing us to get back up and running."
ITpipes understands contractors. They know that for us 'time is money'

Shane Willis, AIMS South Region Data Manager
LOOKING AHEAD
"Cloud hosting and data delivery via the cloud is next on our radar," states Shane Willis. "This would give us the ability to review data not only quicker but from anywhere with an internet connection with ITpipes Web. And for certain clients, we could then deliver the data instantly with their own temporary ITpipes Web license. Cutting down the time to deliver data to the client is a win-win – the client gets their data ahead of schedule, and we can invoice quicker," adds Willis.
Our versatile and easy-to-use ITpipes software and top-notch customer support were exactly what AIMS was seeking. We are honored to have formed this partnership. As AIMS continues to grow, ITpipes will grow with them.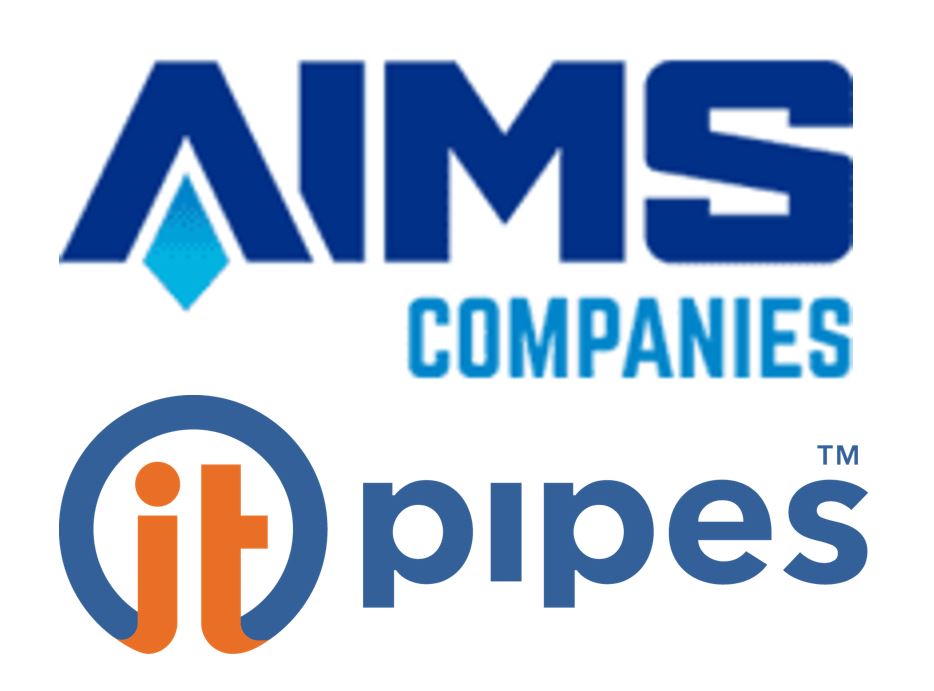 ITpipes Mobile expedites pipeline inspection surveys and boosts inspection footage and performance. Contractors and municipalities, alike, have improved data collection quality and speed, while streamlining administration efforts. ITpipes Mobile is NASSCO certified, SPICAP certified and CH2MHill Scream compliant.
ITpipes Mobile works with all CCTV inspection equipment and can be used for manhole, culvert, laser, SONAR, 3D inspections, Panaramo®, DigiSewer, and other inspection types. ITpipes integration tools bi-directionally automate work order and planning with AMS systems.
AIMS Companies (AIMS) is nationally accredited industrial, municipal, and utility service company. We provide environmental services for industrial energy sector, utility, mining, municipal, and engineering clients throughout the US. Our focus on safety, efficiency, and immediate project response generates time savings and cost savings for our clients and helps keep their facilities operational.
Throughout over 20 years of service, AIMS has grown to over 700 employees and maintains a fleet of over 600 operational pieces of equipment. We are an organization that is proud to train and support an ever-growing team of municipal and industrial services professionals and are honored to have partnered with some of the best customers in our industry.
---
Related:
Loveland, CO featured for its use of ITpipes
Greenwood Metro featured for its use of ITpipes for Manholes
AIMS Companies streamlines with ITpipes