ALBUQUERQUE, NM – March 16, 2023 – ITpipes, the most trusted, user-friendly platform available to manage municipal wastewater collection systems, announced today that Bob Soltysik has been promoted to Business Intelligence Manager.
"Bob has been a critical piece of ITpipes for the last 14 years," said Cori Criss, CEO ITpipes. "He has also shown exceptional communication skills, building solid relationships with both internal teams and external clients. This new role is perfect for his expansive skill set".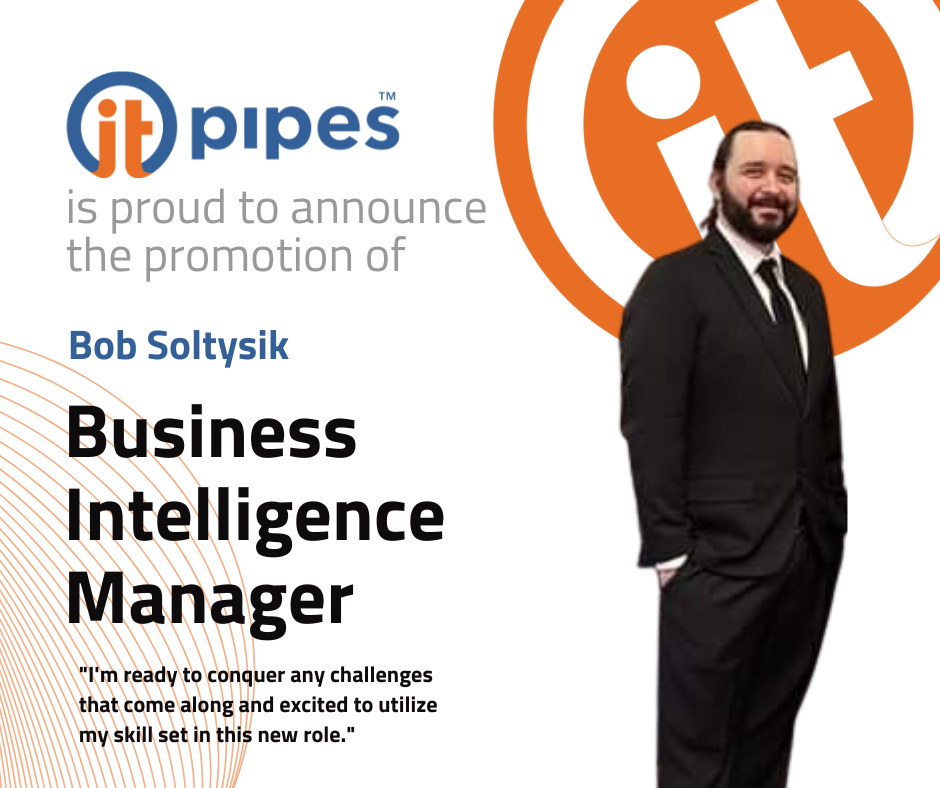 Bob started his career at ITpipes in 2009 as Primary Product Developer for ITpipes Desktop. Moving into Project Manager more recently, Bob has successfully overseen many projects from conception to completion, consistently going above and beyond.
"It's been a pleasure working for ITpipes throughout the years." Says Bob Soltysik.  He adds, "I'm honored to accept this position as Business Intelligence Manager and grateful for the opportunity.  I'm ready to conquer any challenges and excited to utilize my skill set in this new role".
As Bob takes on the role of Business Intelligence Manager, he will have a variety of critical new tasks. His primary functions will be improving client implementations, overseeing the project management team, managing internal staff applications and automation, and assisting with the product planning. With his extensive experience with programming, data analysis, product planning, and problem-solving, ITpipes is confident that Bob will excel in this new role and is excited to see the overall client experience improve even more.
Related:
Jonathan Hayes Promoted at ITpipes