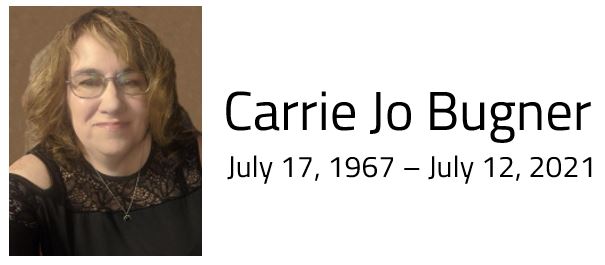 It is with heavy hearts that we inform you of the passing of Carrie Bugner, ITpipes' long-time Administrative Manager.
Many of you have had the pleasure of working with Carrie over her 23-year tenure with ITpipes and its predecessor organizations. She was not only an amazing co-worker, she was also a mother to her two sons, Brandon and Dillon; wife to her late husband, Tim; daughter to her loving parents Walt and Cindy; and sister to Cindi Criss, Cori (Al) Criss, and Joe (Traci) Criss.
Carrie passed away on Monday July 12, following a recent hospitalization with pneumonia, after a many years of struggling with respiratory issues.
She enjoyed riding motorcycles, baking and hosting gatherings, and she was happiest when her home was full. The biggest joy in her life was taking care of others, including family, friends, and of course, our clients.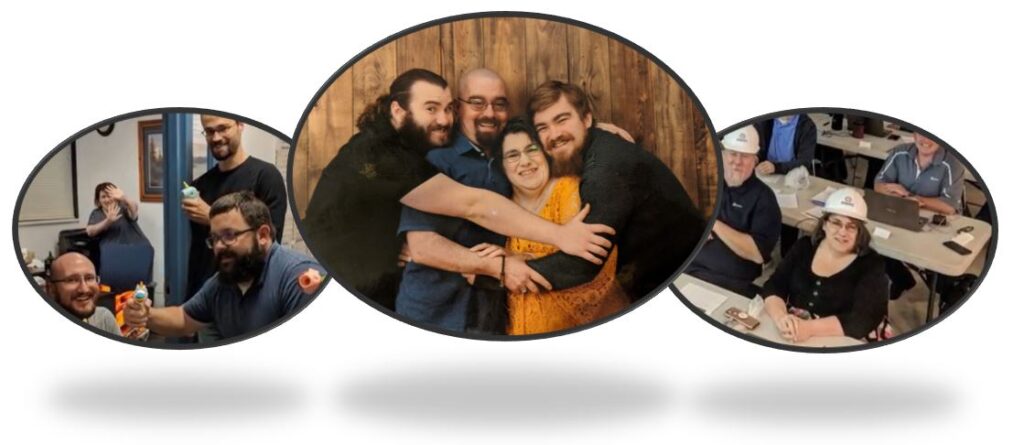 Carrie will be missed beyond words. Please keep Cori, Cindi and the rest of the family in your thoughts during this time.
We thank you in advance for your patience as we attempt to catch up and handle administrative and billing items in the expeditious manner you've all become so accustomed to with Carrie.
In the meantime, please direct inquires or issues to the following people:
Billing – [email protected]
Subscription and/or Service Renewals – Jonathan Hayes [email protected]
Marketing / Trade Shows – Mark Grabowski [email protected]
All Other Admin Items – Cori Criss [email protected]
---
In lieu of flowers or gifts, the family is asking for donations to be made to the Leukemia & Lymphoma Society, which can be done via the link below. Please use email [email protected] in the "Recipient Email" field if choosing to personalize your donation with a message. All messages will be passed along to the family.
---