ITpipes' client, Tyler Texas featured for use of ITpipes in a case study in September's edition of Cleaner Magazine.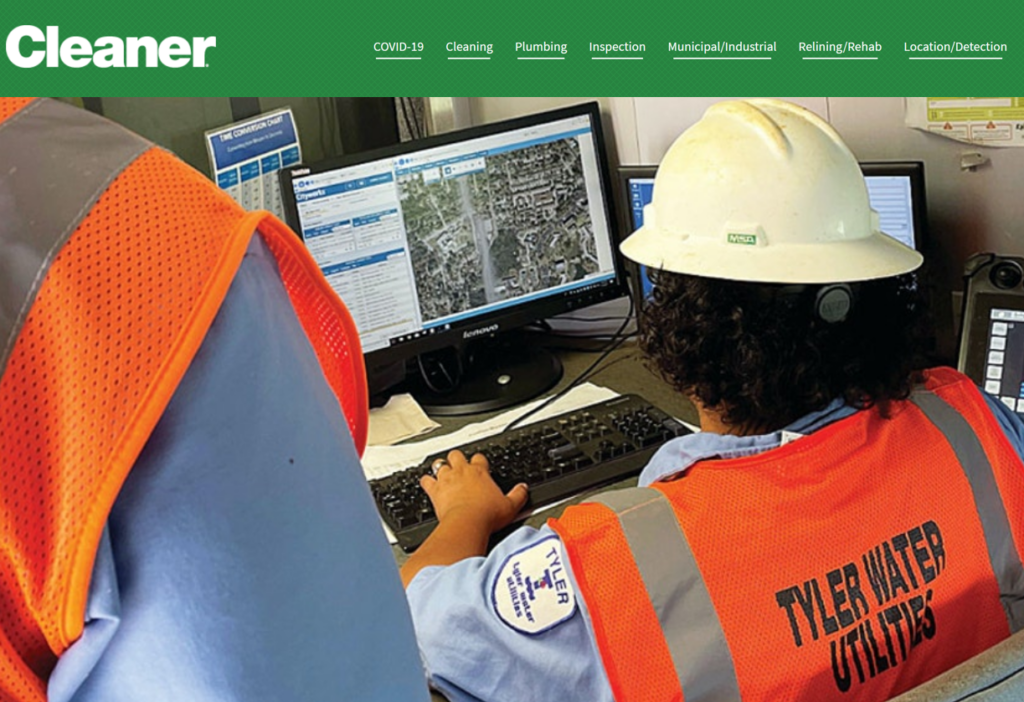 Problem / Tyler is the largest city in Northeast Texas and is quickly growing. However, as cities grow quickly, sometimes the old buried infrastructure can remain out of sight and out of mind. Unfortunately, that situation came to a head in Tyler as the U.S. EPA and the state imposed a consent decree on the city in 2017. With almost 700 miles of aging sewer mains, the city had quite a bit of infrastructure to inspect, review and act on. Additionally, the settlement required that lower-income and minority areas receive greater attention. A GIS-centric solution would be necessary.
Solution: The city operates two of its own CCTV inspection units. Additionally, two separate contractors also televise the sewers. With upwards of six crews working every day collecting data, organizing this would be a challenge. However, all crews use ITpipes Mobile Inspection software. Therefore, the city is able to automatically import the data collected daily directly into Cityworks. The city achieves this using ITpipes' Sync module. ITpipes Web provides the city automatic alerts through Cityworks when certain logging certain criteria. This assures that large holes or other pipe defects that require immediate attention are addressed quickly.
Check out the full article at Cleaner Magazine and read about how Tyler utilizes ITpipes Mobile, Web and Sync and integrates their data with Esri and Cityworks.
Interested in how Cityworks, Esri, and ITpipes all work together? Check out this quick 2 minute animated video showing Raleigh, North Carolina and Chris Starling