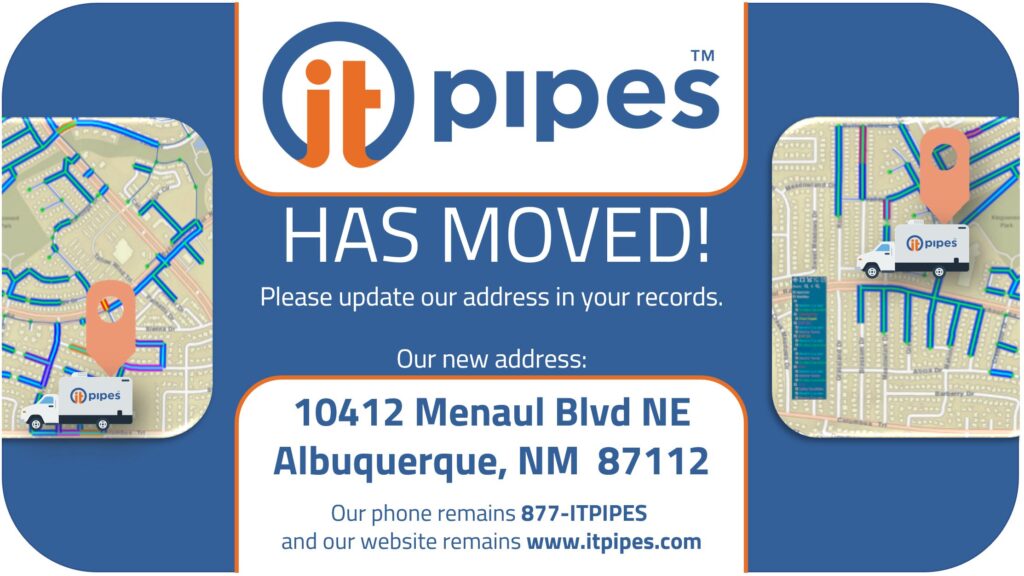 After 13 years, ITpipes has a new address. And yes, it was hard to say goodbye to our great workspace. Many great times were shared there, and many great ideas emanated from that space. However, after the last two years, it's become apparent that we can work remotely. And we can deliver top quality customer service and products to our clients while doing so.
We haven't disappeared completely into the metaverse. We still have a small "brick and mortar" location in Albuquerque. So, if you need to mail a check or send a hard drive, you can use this address. Please update your records accordingly. The good news is, nothing else has changed! You can still reach us via email, phone, or chat just as you've been doing!
Our new address is 10412 Menaul Blvd NE, Albuquerque, NM 87112. Our phone remains 877-ITPIPES and our website remains itpipes.com.