SEATTLE, WA – October 17, 2023 – ITpipes, a leading provider of comprehensive pipeline inspection and asset management software solutions, proudly announces the appointment of Travis Mears as its new Vice President of Customer Success. With his proven track record of cultivating strong customer relationships and driving impactful growth strategies, Mears is poised to lead ITpipes to new heights of customer-centric excellence.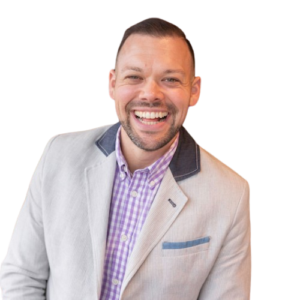 With over 15 years of experience in customer success and employee management, Mears has demonstrated an unwavering commitment to understanding needs and delivering tailored solutions that surpass expectations. His expertise in building and leading high-performing teams and a deep understanding of the ever-evolving technology landscape make him an invaluable addition to the ITpipes leadership team.

Before joining ITpipes, Mears held several key leadership roles at reputable technology and diversity firms, where he was instrumental in enhancing customer satisfaction and loyalty. "Travis's dynamic leadership style and passion for driving positive customer experiences have earned him a reputation for building lasting partnerships.  We look forward to seeing him drive business growth through customer-centric strategies", adds Ned Bebawy, ITpipes CEO.

As Vice President of Customer Success at ITpipes, Mears will lead the company's customer success initiatives, oversee exceptional service delivery, and ensure that ITpipes continues exceeding customer expectations across all touchpoints. He will spearhead the development and execution of comprehensive customer success strategies, further solidifying ITpipes' position as a trusted partner for municipalities and utilities seeking innovative and reliable pipeline management solutions.

Commenting on his new role, Travis Mears expressed his enthusiasm, stating, "I am thrilled to join the ITpipes team and contribute to the company's mission of empowering our clients with cutting-edge pipeline inspection and asset management solutions. I look forward to leveraging my experience to elevate the customer experience further and drive success for our valued clients."

The ITpipes team welcomes Travis Mears and eagerly anticipates the positive impact of his leadership on the company's continued growth and commitment to customer satisfaction.

About ITpipes:
ITpipes is a leading provider of advanced pipeline inspection and asset management software solutions. With a focus on innovation and customer satisfaction, ITpipes offers comprehensive tools for data collection, analysis, and reporting, empowering organizations to optimize their inspection processes and enhance asset management strategies. ITpipes boasts proven success with many of America's most demanding utilities, successfully moving their pipeline maintenance and rehab programs from reactive to predictive.  For more information, visit www.itpipes.com.
Related:
NED BEBAWY JOINS ITPIPES AS THE NEW CEO, DRIVING INNOVATION AND GROWTH
WASTEWATER INFRASTRUCTURE PROFESSIONAL JOINS ITPIPES AS PROJECT MANAGER