ITpipes' regional User Group Meetings return to the 2022 calendar, starting in the Upper Midwest.
Municipal clients from the upper midwest joined together in Oakbrook, IL to learn, discuss, and network all things pipe inspection this past week. Directors, Supervisors, GIS Managers, and Field Operators from three states came together to for two days to discuss workflows, and learn from ITpipes' experts, as well as from each other.
"This was a great opportunity for us to learn how all the ITpipes content works together. I look forward to attending more of these in the future" added Tyler Popp, CCTV operator, City of Sheboygan.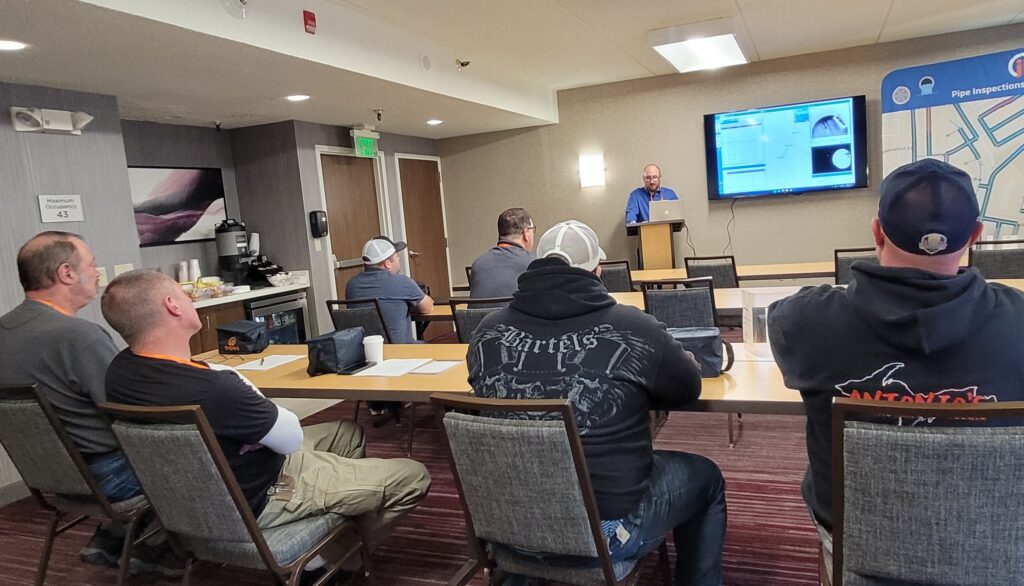 Attendees were provided welcome gifts of ITpipes Gear, and interactive trivia via mobile phones afforded attendees opportunities to win additional prizes. A hosted dinner gave attendees the chance to socialize outside of the formality of the classroom.
While the ITpipes Team covered Mobile, Web, Sync, some of the most interesting topics and conversations came from the users themselves. Attendees were encouraged to show their workflow, including their integrations with other software like Esri or asset management systems.
ITpipes will be hosting more regional user group meetings throughout 2022. These two-day events are complimentary to any users with a current SLA / SSA agreement. Attendees gain insights into the software and efficiencies, as well as learn what's new. Discussions also cover what's coming, and what is happening within the industry, including recent client successes. Each event is tailored to the region, and attendees are encouraged to ask questions and request topics.
Watch your email or check out the website for user group meetings happening in your area! If you'd like to request a user group meeting, email Mark Grabowski [email protected] or watch