Samantha Pierce brings over a decade of experience to the ITpipes team.
Seattle, WA June 16, 2023 –  ITpipes, a leading provider of advanced pipeline inspection and asset management software integration solutions, is pleased to announce that Samantha Pierce has joined the company as Project Manager. Pierce brings with her a wealth of experience in wastewater infrastructure inspection, particularly manholes.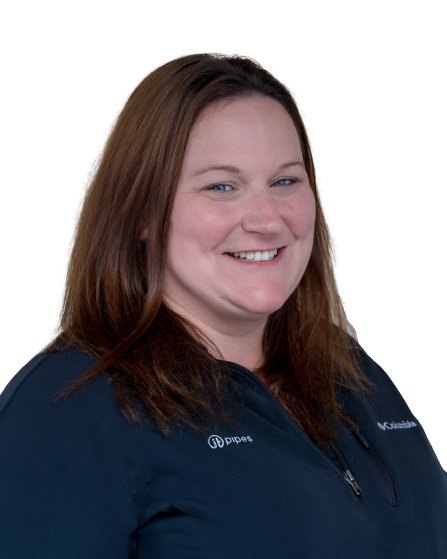 "We are thrilled to bring aboard talent such as Samantha Pierce," said Lucas Lima, COO of ITpipes. "Her industry knowledge, combined with her management experience will be an invaluable asset to our Project Management team, as well as our clients' experience.  Samantha's talents and personality are the perfect fit for the ITpipes culture, and we couldn't be more excited to have her aboard".
For well over a decade, Pierce has worked in varying capacities at Hydrostructures (now Duke's), achieving extraordinary results as GIS Specialist, Data Analyst, and most recently as Team Lead for the Manhole Data Team. At ITpipes, Pierce will transition into a Project Management role, managing bespoke project implementations to ensure a world-class client experience.  She will also be consulting with ITpipes' in-house Development Team as new manhole inspection products are brought to market.
"I couldn't be happier having decided to join the ITpipes team," said Samantha Pierce. "I've had the opportunity to use the ITpipes software in my previous role and was always impressed with their software and customer support. Cori (Criss), Lucas (Lima), and the rest of the ITpipes team are extremely driven and industry-savvy, and I look forward to being part of the next chapter at ITpipes".
For clients and partners wishing to meet in person with Samantha, she will be attending WEF Collections (Kansas City, MO) and WEFTEC (Chicago, IL) in the upcoming months.
About ITpipes:
ITpipes is a leading provider of advanced pipeline inspection and asset management software integration solutions. With a focus on innovation and customer satisfaction, ITpipes offers comprehensive tools for data collection, analysis, and reporting, empowering organizations to optimize their inspection processes and enhance asset management strategies. ITpipes boasts proven success with many of America's most demanding utilities, successfully moving their pipeline maintenance and rehab programs from reactive to predictive.  For more information, visit www.itpipes.com.
RELATED:
Bob Soltysik Promoted at ITpipes
Jonathan Hayes Promoted at ITpipes