On April 18th, about 25 area users came to Esri's Regional Office to attend the ITpipes Rocky Mountain Area User Group Meeting, hosted by ITpipes and Dawson Infrastructure Solutions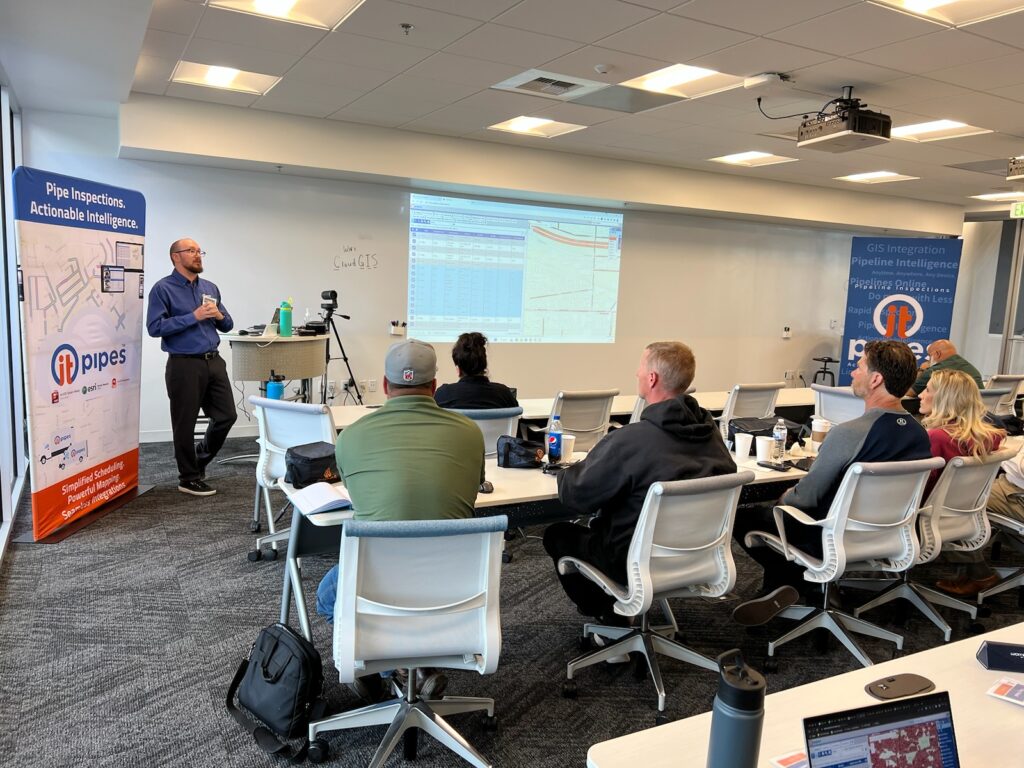 Ross Brown led the meeting, welcoming everyone and reviewing the agenda. He also covered some of the things ITpipes has been up to lately as a company. After introductions, he let Jonathan Hayes take over.
Over the next few hours, Jonathan covered ITpipes Mobile, ITpipes Web, and ITpipes Cloud, explaining features and sharing tips and tricks. The presentations on each topic was around 45min to 1 hour, and included trivia with prizes going to the winners.
Attendees also had the opportunity to win ITpipes Gear by participating in "show and tell" by bringing a video, a snapshot, a map, showing their workflow, or anything else they thought was fun to share with the group.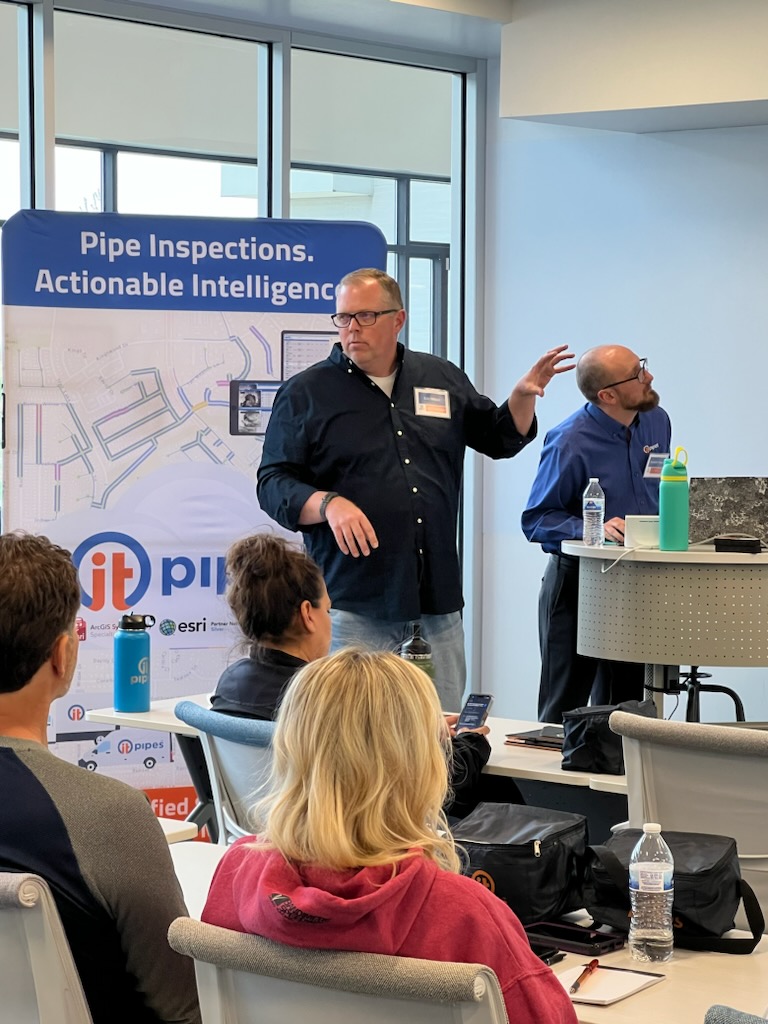 After the hosted lunch, Eric Wilson, GIS Specialist from the City of Loveland, CO, presented their workflow. He gave a live demonstration of how their data flows in and out of Esri, Cityworks, and ITpipes seamlessly and how it has created immeasurable efficiency within the organization.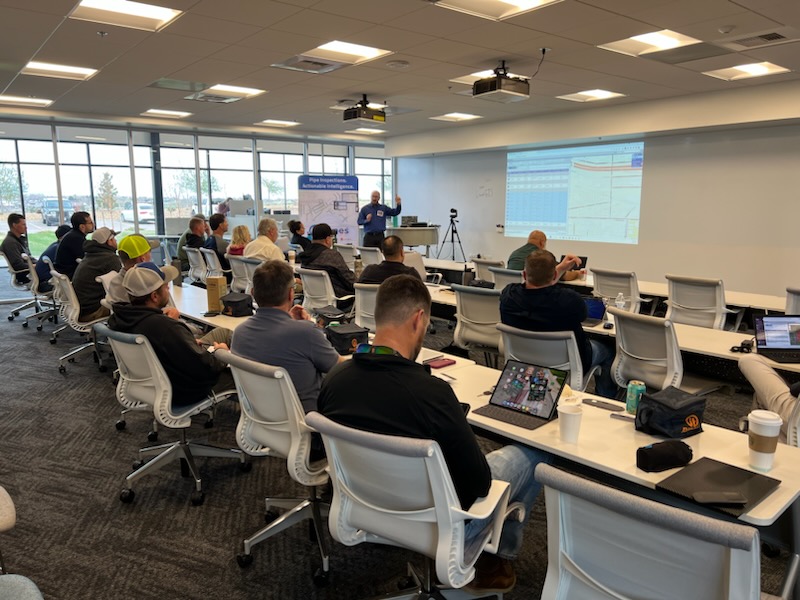 The day wrapped up with Jeremy Johnson and Cori Criss leading the discussion on the Development Roadmap, letting the clients know what features ITpipes will be implementing in 2023.
ITpipes tries to do 3-4 Regional User Group Meetings each year. If you would like to host a meeting like the ITpipes Rocky Mountain User Group Meeting, head to our website and submit your information!
RELATED:
ITpipes' Regional User Group Meetings Return