On GIS Day 2023, we join hands with mapping enthusiasts, data geeks, engineers, and environmental strategists worldwide to celebrate the remarkable technology that is Geographic Information Systems (GIS). This annual event, observed during Geography Awareness Week, showcases the importance of GIS in our daily lives, highlighting its pivotal role in planning, development, and management across various sectors.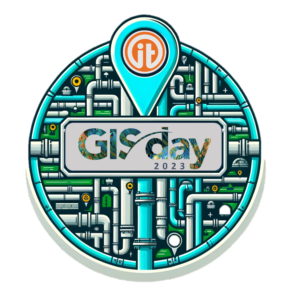 Why Celebrate GIS Day?
GIS Day is more than just a celebration; it's an educational event that underlines the importance of GIS in making informed decisions based on geographical data. It's a day where experts and novices alike can appreciate the advancements in geospatial technology and its contributions to solving global issues such as climate change, logistics, urban planning, and resource management. The day is marked by events, workshops, and seminars that foster a deeper understanding of GIS and encourage sharing among the global community of GIS users.
ITpipes and Esri GIS: A Seamless Integration
At the heart of ITpipes' operations is our seamless integration with Esri GIS. Esri, a global leader in location intelligence, provides a robust platform where the power of mapping and analytics comes to life. ITpipes harnesses this power, enabling a transformative approach to underground infrastructure management.
Our software solutions are designed to interface with Esri's cutting-edge mapping technology, by consuming Esri feature services. This integration empowers utilities and municipalities to convert the complex data gathered during pipeline inspections into clear, Actionable Intelligence. As a result, our clients can make data-driven decisions that lead to efficient management and sustainable infrastructure development.
The Value of GIS in Pipeline Inspection Management
GIS technology plays a crucial role in pipeline inspection and asset management. By visualizing inspection data on a map, ITpipes users can easily identify critical areas that require attention, plan maintenance schedules effectively, and allocate resources more strategically. This geospatial perspective is indispensable for enhancing operational workflows, predicting potential issues before they arise, and ensuring the longevity of critical underground assets.
In the spirit of GIS Day, ITpipes reaffirms its commitment to advancing GIS integration within the pipeline inspection industry. Our goal is to equip our clients with intuitive tools that simplify complex processes and unlock new potentials in infrastructure management.
Join us in celebrating GIS Day 2023 by recognizing the indispensable role GIS plays in our world. Let's continue to push the boundaries of what's possible with geospatial technology and strive for a future where every decision is informed by the power of GIS.
Related:
Learn more about ITpipes and Esri