December 8 is National Pretend You're a Time Traveler Day… and yes, that's a real thing. Feel free to Google it yourself… we'll wait. Ok, now that you're back and know we're not lying, let's take a minute to do a little time traveling within our industry!
Many agree our pipeline inspection industry began about 60 years ago. While many rudimentary devices were used, the first commercially-viable closed-circuit pipeline inspection camera is largely recognized as Helmut Hunger's IBAK KF-10, first deployed in 1957, and made from an unused artillery shell.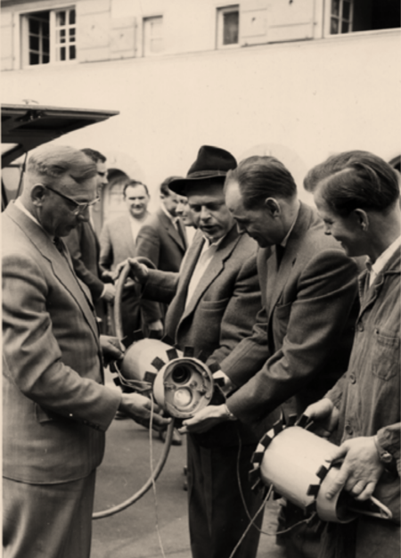 The 1960's saw a worldwide push within industrialized nations to begin cleaning up our environment. In the US, the Clean Water Act of 1972, along with the aging of our first sewer systems combined to help spur the beginnings of the domestic pipeline inspection industry as we know it today.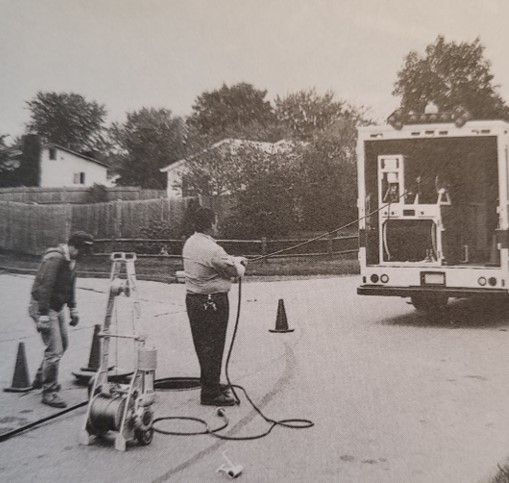 Over the next few decades, many other manufacturers came to the market, spurring innovation. Camera equipment features that we take for granted today were introduced. These include innovations such as: self-propelled crawlers, color cameras, pan & tilt, not to mention better (and safer) lighting. Today, we have High-Definition cameras and panomorphic systems – quite the leap from the old artillery shell on a winch.
Just as the equipment evolved, so did the data and deliverables. The industry began with hand-written reports, allowing the operator to write down whatever information he or she felt relevant. In 1976 NASSCO was formed and helped adopt inspection standards from WRc's Manual of Sewer Classification, creating what is known today as PACP (Pipeline Assessment Certification Program). PACP and other industry-accepted standards helped provide consistency to pipeline inspections.
When it came to the video recordings, the industry went from reel-to-reel, to VHS, to DVD, and eventually to digital media. As computers and web-based applications evolve, so did the convenience of data delivery and analytics. While a municipal engineer in the 1960's had to read-thru stacks of coffee-stained, often-illegible paper reports, that same engineer today can now review reports, collaborate with his or her team, watch the video, and make decisions from his phone, tablet, or laptop anywhere in the world with programs like ITpipes Web. It's why we say "Anytime. Anywhere. Any Device." Advancements like this with software and integrations allowed municipalities to progress their decision-making from REACTIVE to PROACTIVE to PREDICTIVE.

Is your pipe inspection software still stuck in the past? Want to learn how you can time travel to 2020, bring your existing pipe inspection data with you, and have it integrate to your other systems like Asset Management or GIS? Sign up for our Free Daily Demo on our website at itpipes.com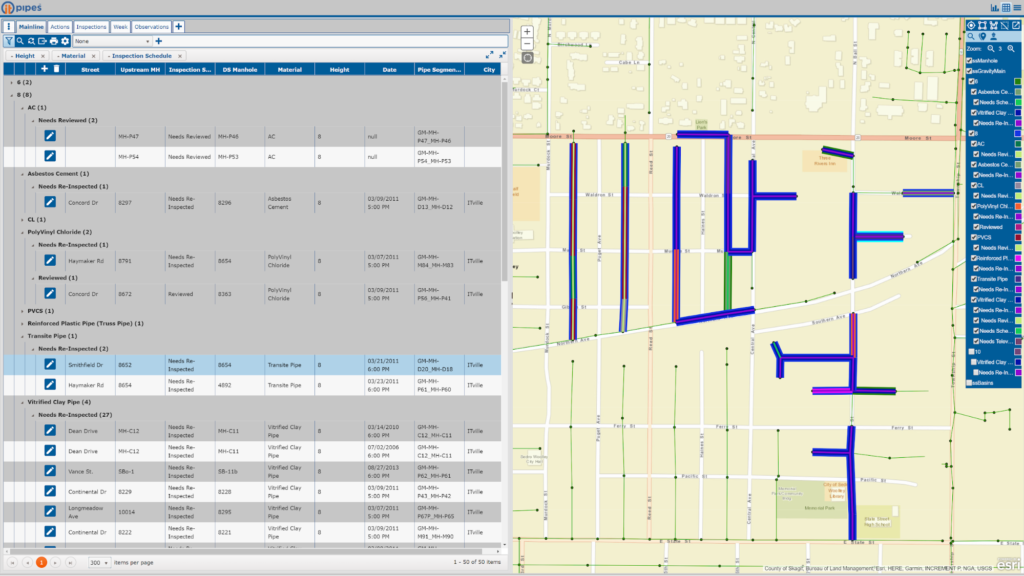 This post may contain copyrighted material, the use of which may not have been specifically authorized by the copyright owner. This materials is available in an effort to explain history of the pipeline inspection industry or and/or for illustration purposes. The material on this website is distributed without profit for education purposes only. Only small portions of the original work are used and those could not be used easily to duplicate the original work.
This should constitute a 'fair use' of any copyrighted material (referenced and provided for in Title 17 Chapter 1,Section 107 of the US Copyright Law).