The Albuquerque Bernalillo Water Utility Authority regularly cleans sewer lines and has X crews constantly doing this effort.  Historically, ABCWUA would often go out to clean a line and determine a different nozzle or equipment was necessary. Crews would return to get what's needed, then go back out in the field to complete work. Previous to the cleaning taking place, a different crew always performed CCTV of the line. Mark Holstad, Kevin Lukow, and Michael Arellano felt there had to be a faster, more efficient method for determining equipment needed.  
Working with Charles Prather, the team came up with the idea to automate the nozzle tool selection process  The goal was to use the CCTV inspection and determine what tool is needed.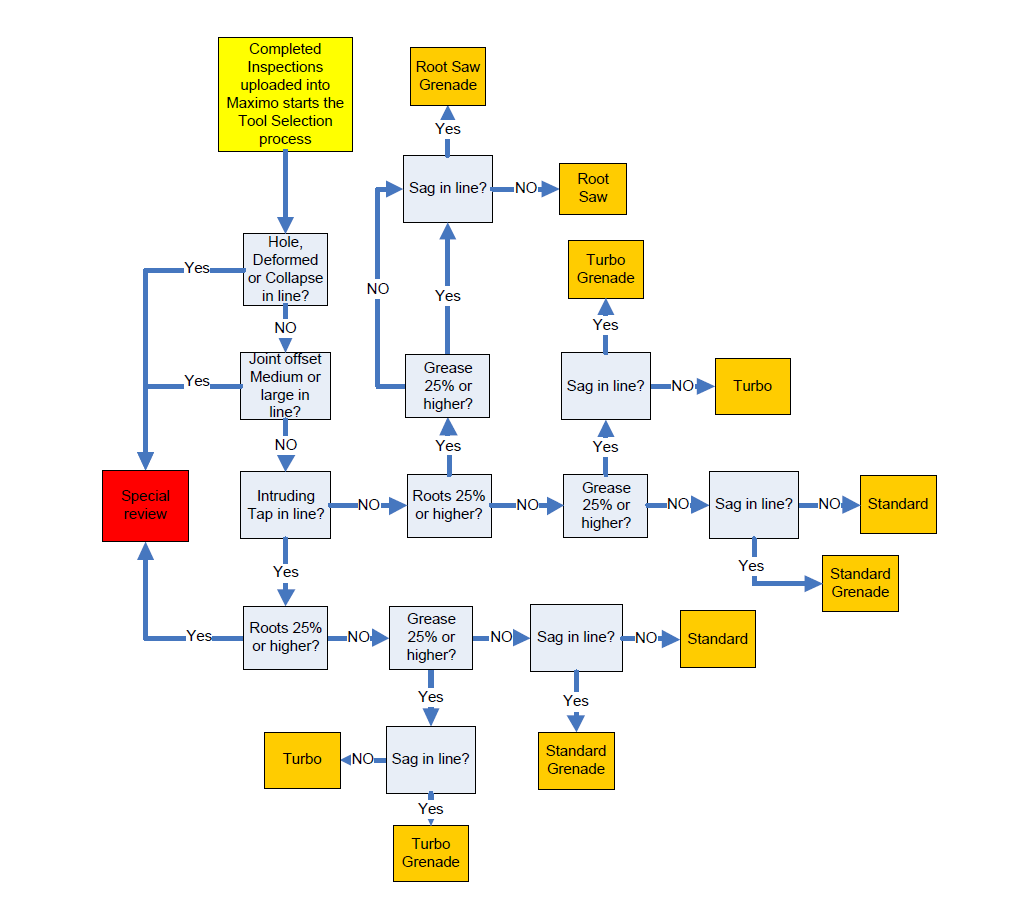 The CCTV inspection is downloaded at the end of each day and Syncs into the ITpipes inspection repository and Maximo. Initially, ABCWUA setup Maximo to determine the tool needed, but in 2019, to streamline the process, the selection details and algorithm were created in ITpipes.  During Sync,several details from the CCTV inspection  are reviewed. After predefined criteria are reviewed, there may be additional logic applied.  For example if there is a joint offset, a smaller nozzle would be recommended.  If a smaller nozzle is recommended, other details are considered. The attached flow chart shows this in detail.
This gives ABCWUA an additional return on investment from the CCTV inspection that was already being performed, streamlined the crews having to select the nozzle, and improved the efficiency of the entire pipeline inspection program!
To set this up for your agency using ITpipes Web and Sync, contact [email protected] today!